(
UPDATED, 11:50am: Added vote count and text, and links to vote count and text.
)
Freshman Rep. Martha McSally (R-CD2) was the only Arizona Republican to vote against the House amendment to try to kill the DACA (DREAMers) executive action on immigration.
The
amendment passed 218-209
, although 25 other GOP Representatives joined McSally and Democrats in voting "nay". The amendment was proposed by Tennessee Republican Rep. Marsha Blackburn.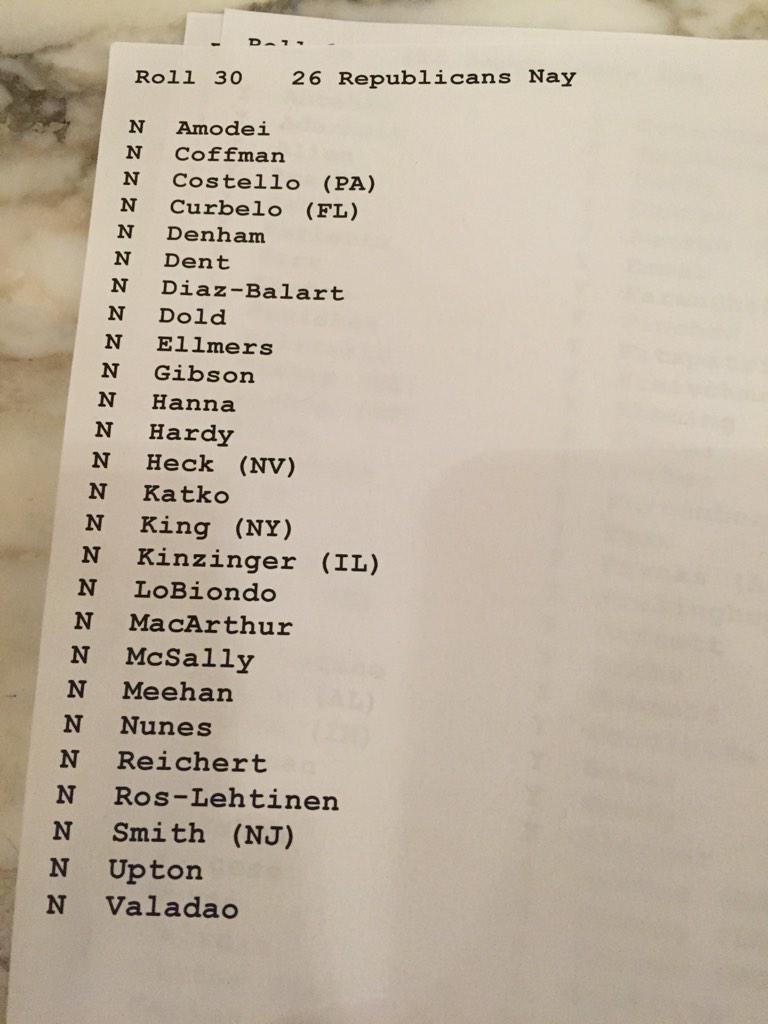 Here is the text of the amendment:
2. AN AMENDMENT TO BE OFFERED BY REPRESENTATIVE BLACKBURN OF TENNESSEE OR HER DESIGNEE, DEBATABLE FOR 10 MINUTES
At the end of the bill (before the short title), insert the following:
Sec. XXX. (a) No funds, resources or fees made available to the Secretary of Homeland Security, or to any other official of a Federal agency, by this Act or any other Act for any fiscal year, including any deposits into the `Immigration Examinations Fee Account' established under section 286(m) of the Immigration and Nationality Act (8 USC 1356(m)), may be used to consider or adjudicate any new, renewal or previously denied application for any alien requesting consideration of deferred action for childhood arrivals, as authorized by the Executive memorandum dated June 15, 2012, and effective on August 15, 2012 (or any substantially similar policy changes issued or taken on or after January 9, 2015, whether set forth in memorandum, Executive order, regulation, directive, or by other action).
(b) The budgetary effects of this section shall not be entered on either PAYGO scorecard maintained pursuant to section 4(d) of the Statutory Pay-As-You-Go Act of 2010.
(c) Notwithstanding Rule 3 of the Budget Scorekeeping Guidelines set forth in the joint explanatory statement of the committee of conference accompanying Conference Report 105-217 and section 250(c)(8) of the Balanced Budget and Emergency Deficit Control Act of 1985, the budgetary effects of this section shall not be estimated--
(1) for purposes of section 251 of the such Act; and
(2) for purposes of paragraph 4(C) of section 3 of the Statutory Pay-As-You-Go Act of 2010 as being included in an appropriation Act.
We welcome your comments about this post. Or, if you have something unrelated on your mind, please e-mail to info-at-arizonaspolitics-dot-com or call 602-799-7025. Thanks.