We just passed on the Star's article about the mailer introducing some voters to the Libertarian candidate for Congress in CD8. Now, we just stumbled upon
this blog post
from Freedoms Phoenix - a Libertarian site - showing that the Arizona Democratic Party is trying a different method in CD5, where Rep. Harry Mitchell (Dem.) is in a close battle with GOP nominee David Schweikert.
In CD5, the state party is sending out multiple mailers ATTACKING the Libertarian candidate, Nick Coons, for his very libertarian/conservative views. Apparently, the thinking there is that linking Coons to anti-Obama positions will appeal to people who might otherwise vote for Schweikert.
Again, the Democrats clearly take responsibility for the two mailers. The third mailer on the blog post - which attacks Schweikert and praises Coons - is more troubling since no group takes credit for mailing it out.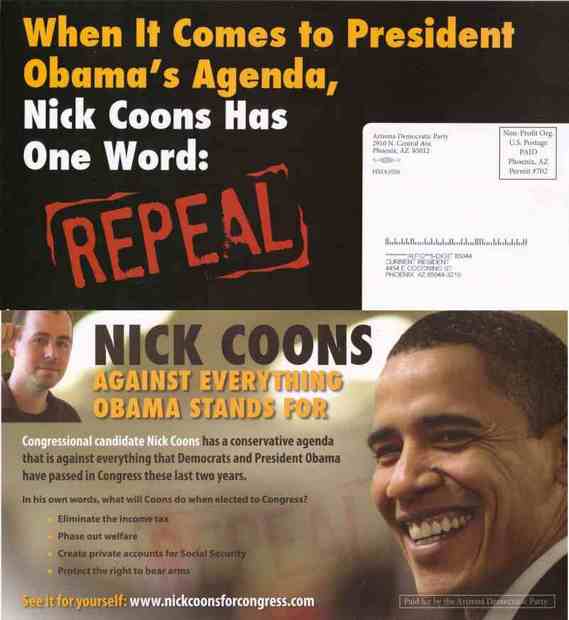 We welcome your comments about this post. Or, if you have something unrelated on your mind, please e-mail to info-at-arizonaspolitics-dot-com. Thanks.