Tucson's very own polar bear became a hit on Wall Street ONCE he was arrested. Now, he is endangered there (too).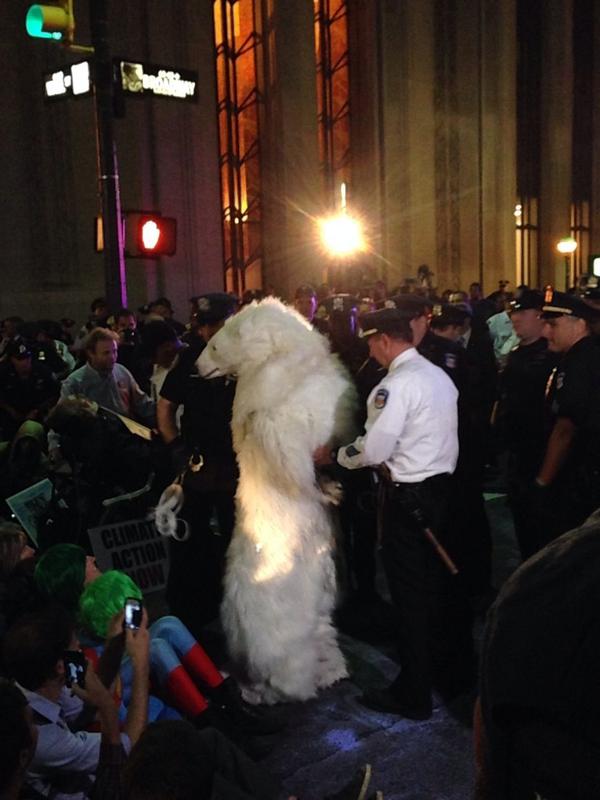 Former Tucsonan Peter Galvin, one of the founders of the Tucson-based Center for Biological Diversity, donned a polar bear suit for the climate change protests in New York. The sight of a smallish polar bear being arrested became a
social media sensation
and was written up today in the
Washington Post
.
The CBD was happy to Tweet and hour ago that Peter "FrostPaw" Galvin and Exec. Dir./Cofounder Kieran Suckling were released back (into the wilds of NYC). No word yet if they were tagged.
#Frostpaw and @KieranSuckling were released from NYPD custody early this morning. #FloodWallStreet pic.twitter.com/uPSrwW84ur
— Center for Bio Div (@CenterForBioDiv) September 23, 2014
We welcome your comments about this post. Or, if you have something unrelated on your mind, please e-mail to info-at-arizonaspolitics-dot-com or call 602-799-7025. Thanks.