(
UPDATE, 3:05p.m.: Arizona's Politics asked the MCSO who was responsible for the decision to have Sheriff Arpaio fly to Hollywood for the documentary screening. The two-word response: "The Sheriff".
)
In a stroke of PR genius, the producer of "The Joe Show" invited Maricopa County Sheriff Joe Arpaio to attend today's viewing of the documentary in Hollywood.
In a stroke of PR genius, Sheriff Arpaio attended and even agreed to take questions from the audience after the screening.
It may not have been quite as genius for the Sheriff to participate in the typical Hollywood street life,.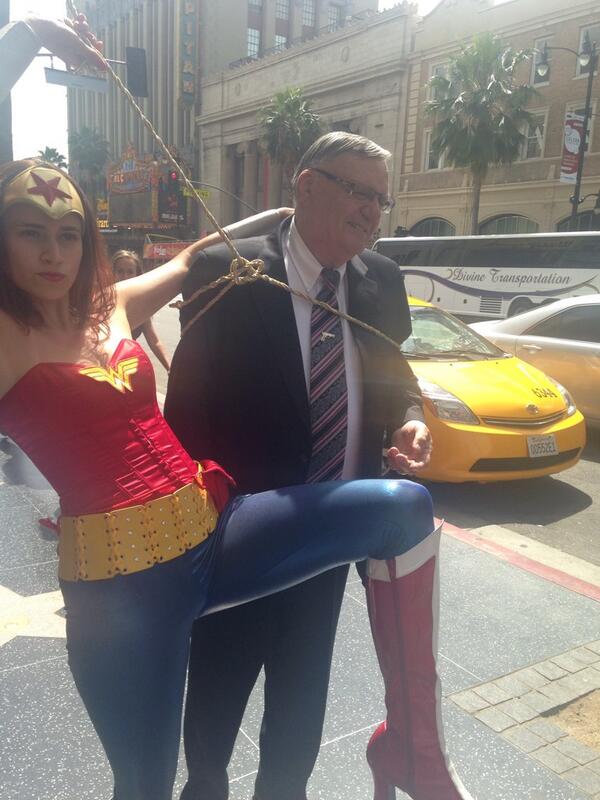 Allowing Wonder Woman to lasso you like one of the bad guys she used to fight - and, to lift her leg on you, no less - may come back to bite him.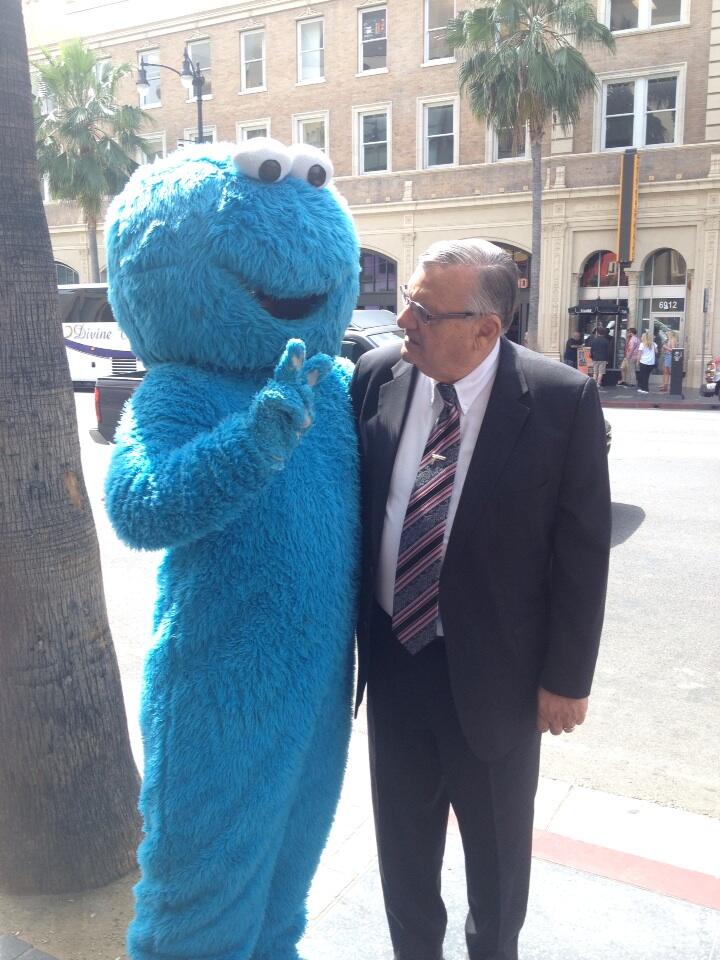 And, speaking of taking a bite, allowing Cookie Monster (or, a semi-reasonable facsimile of my favorite Sesame Street character) is just plain fun. According to Stacey Champion, the film's public relations person,
Arpaio asked CM if he was undercover
. (At least if Elmo - below - screeched in the Sheriff's ear, there is a good chance that the Sheriff did not hear it.)
Arpaio told reporters
that he did not like the documentary's portrayal of him. "It shows about 32 minutes of negative situations that go way back in history," Arpaio said.
But, his attendance proves the synopsis perfectly.
From the documentary's website
:
"Sheriff Joe Arpaio, the world's most famous and entertaining law enforcement officer, knows that in today's politically competitive world of instant fame, politicians need their time in the spotlight. And Joe loves the spotlight.
Response time is compromised for screen time, credibility for celebrity and safety for soundbites. Joe's desire for fame corrupts everything he stands for and the voters cheer as ratings soar.
Eight years in the making, The Joe Show is a wildly entertaining yet important case study of the increasingly dysfunctional relationship between modern media, politics and law enforcement in America. It's a tragi-comedy of historic significance.
CAN DEMOCRACY SURVIVE WHEN ENTERTAINING VOTERS IS MORE IMPORTANT THAN PROTECTING THEM ?"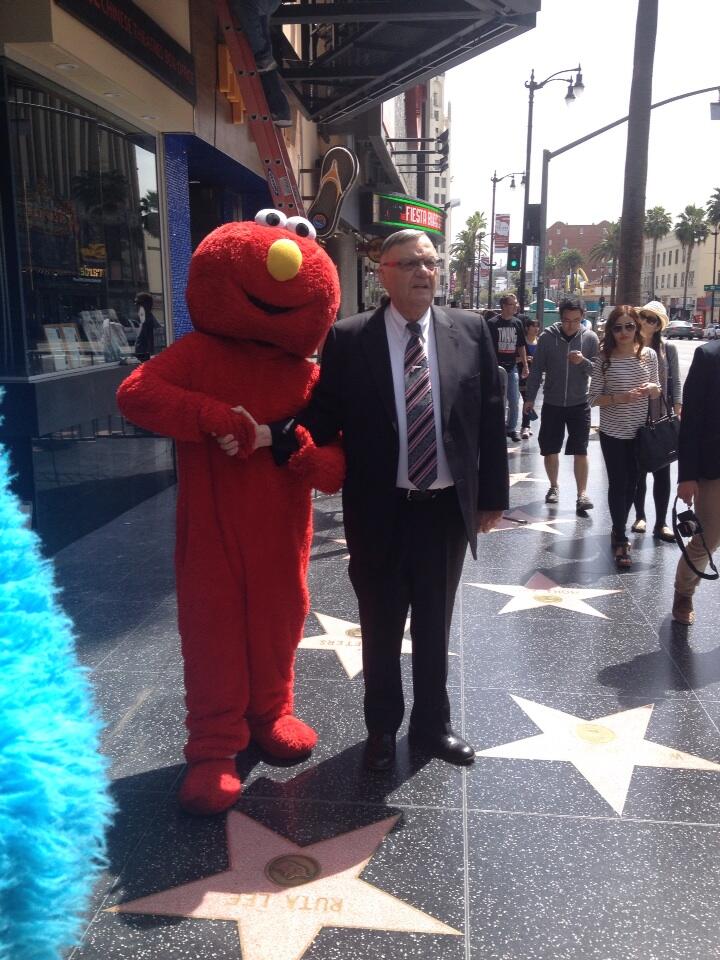 (P.S. Please note the Sheriff's badges all over the sidewalk. He's HOME!)
(P.P.S. Oh my, the first comment on the Elmo photo makes my point too perfectly: "Come on Arpaio had one of those uninvestigated child sex offenders in his grasp and did nothing.
http://www.huffingtonpost.com/2012/11/2 ... 97666.html "
We welcome your comments about this post. Or, if you have something unrelated on your mind, please e-mail to info-at-arizonaspolitics-dot-com or call 602-799-7025. Thanks.